Written by Virgilio Almario. Illustrated by Abi Goy. Published by Adarna House.
This Filipino (Tagalog) picture book features a poem about a boy's puckish adventures 
with his regular Sunday playmate.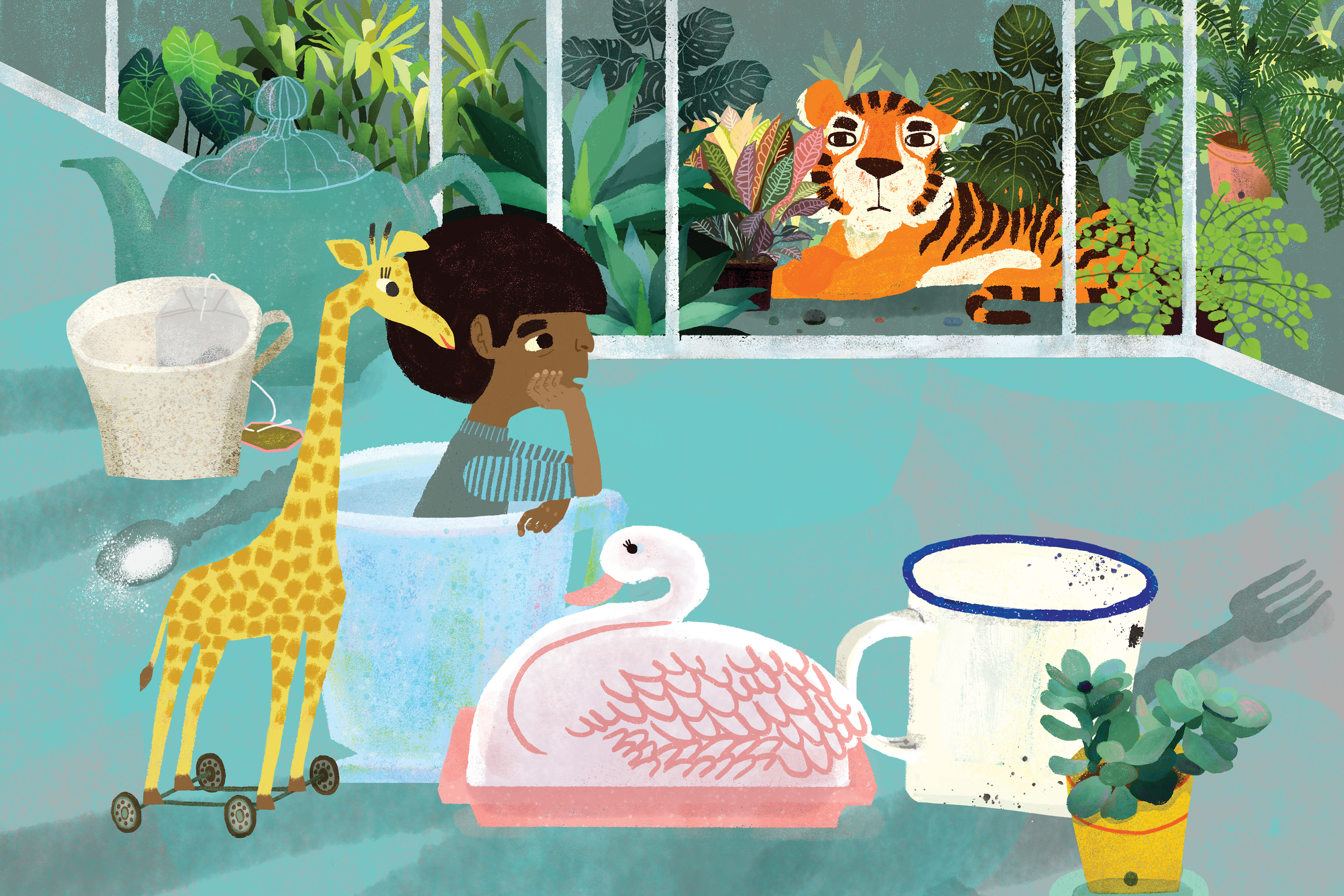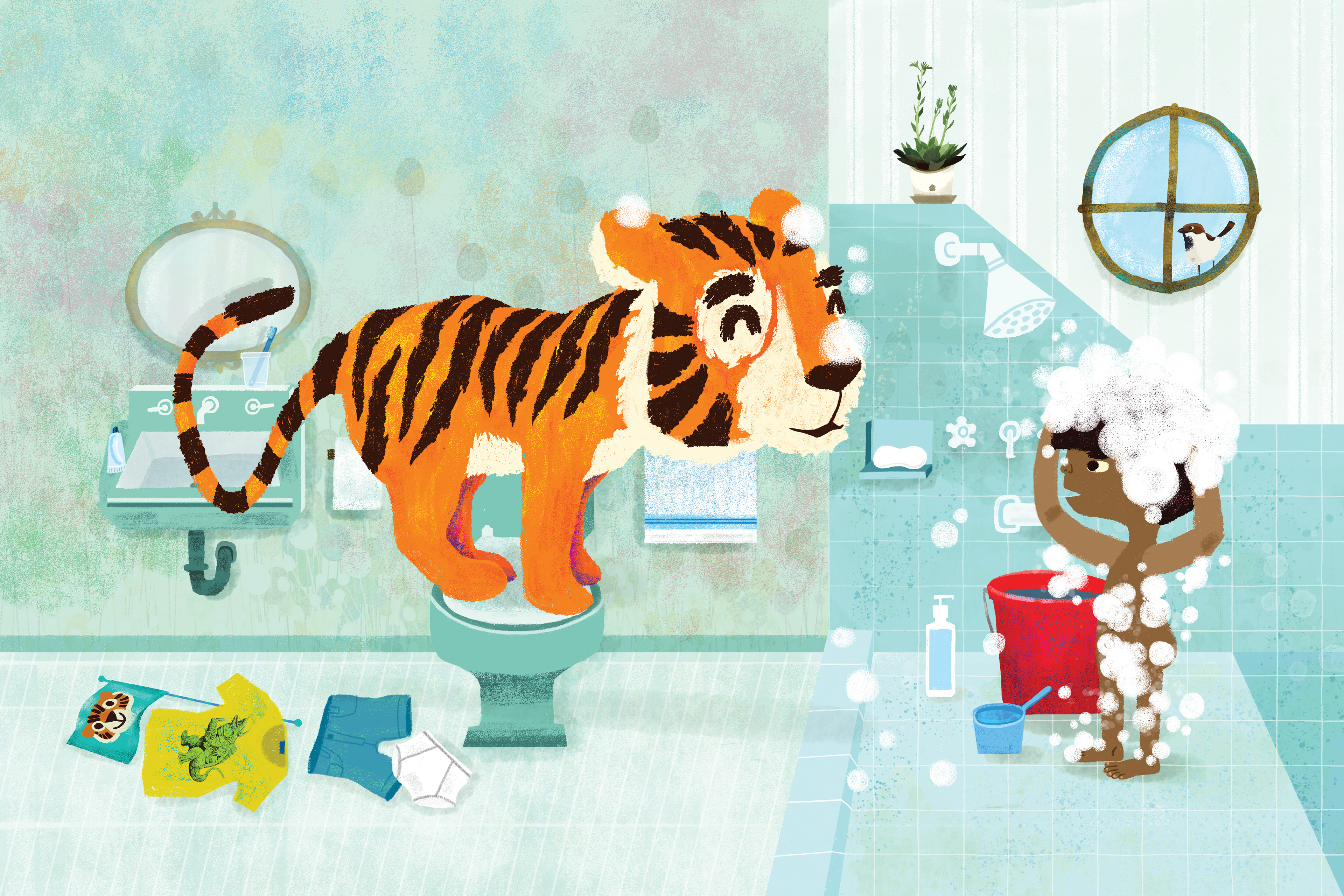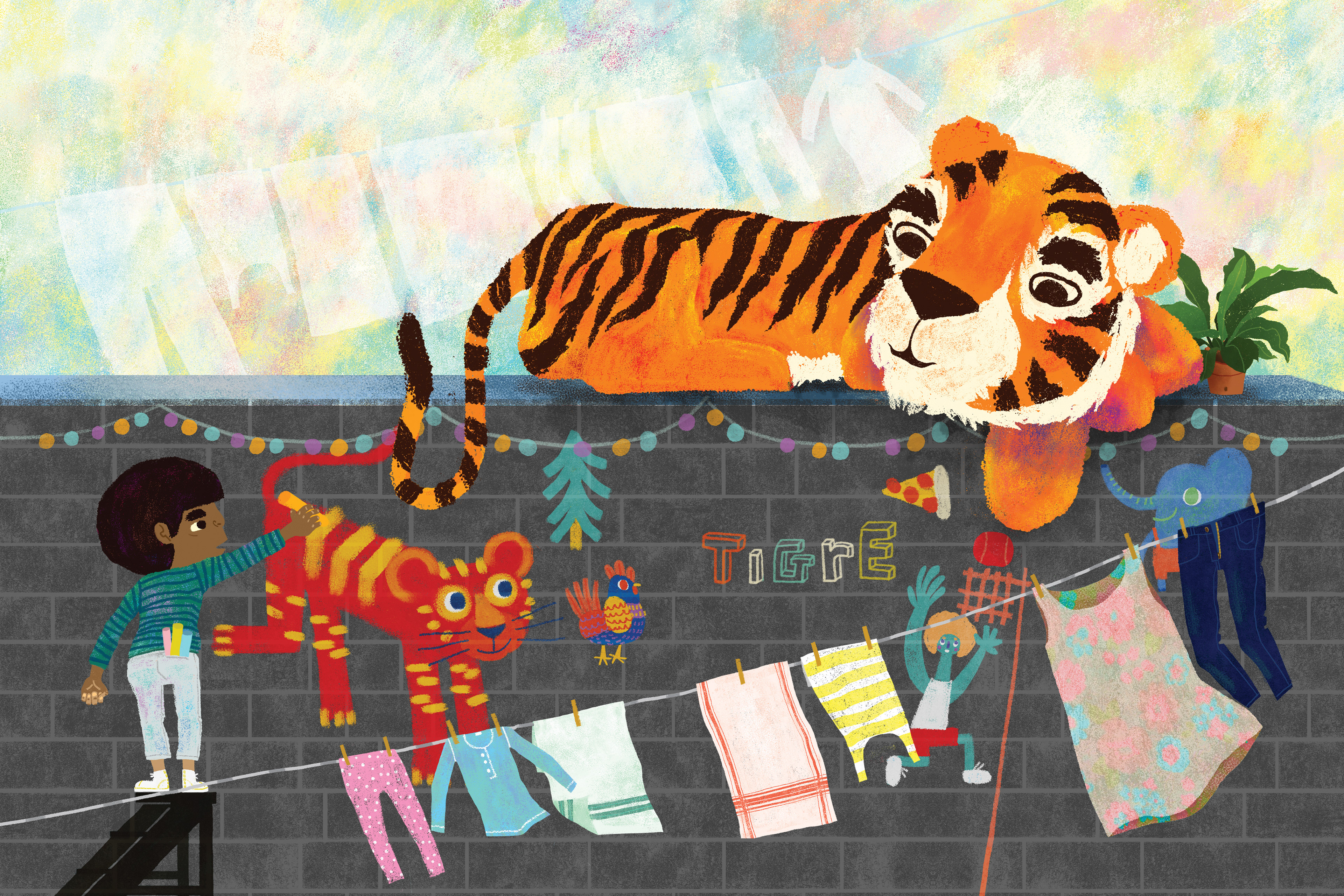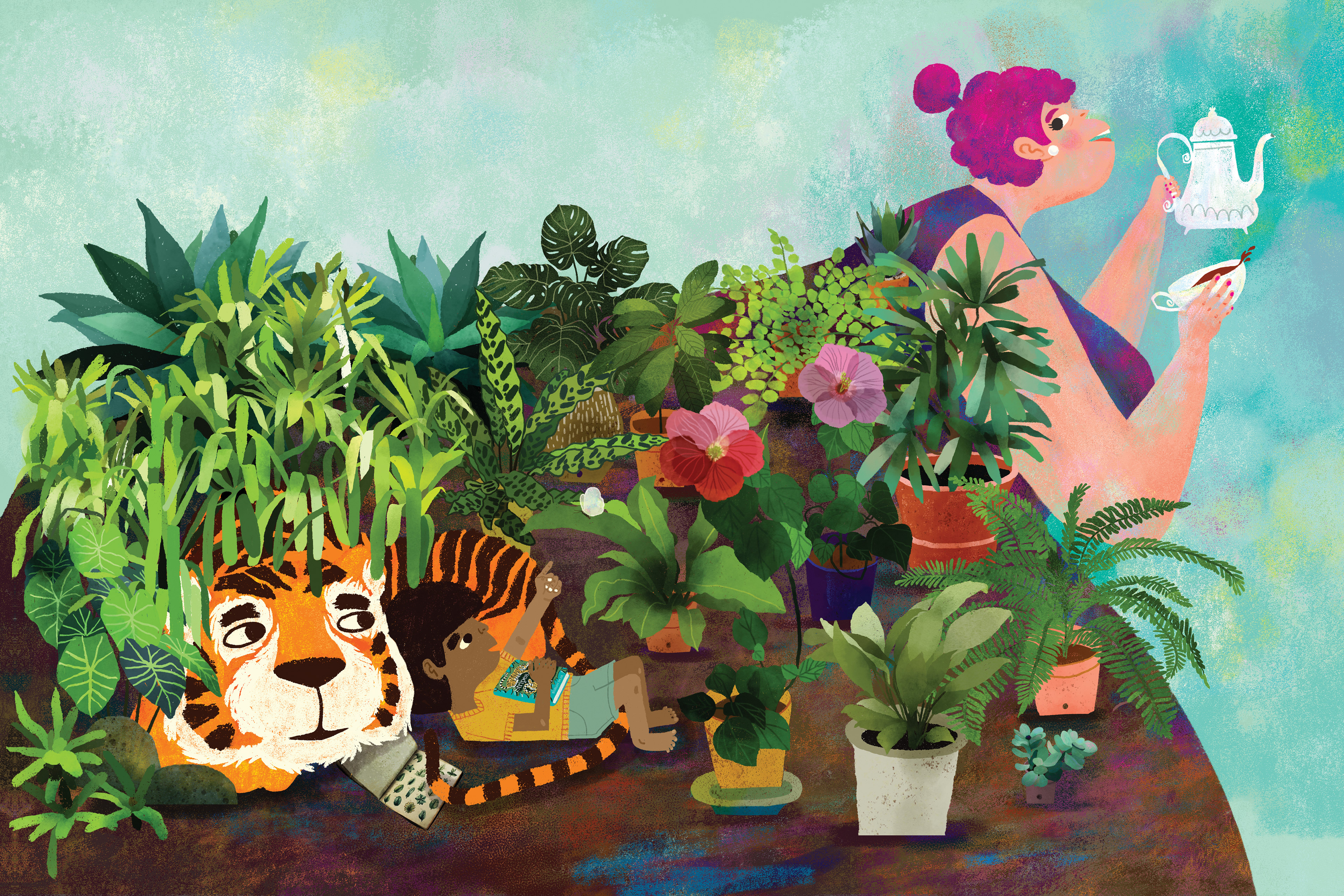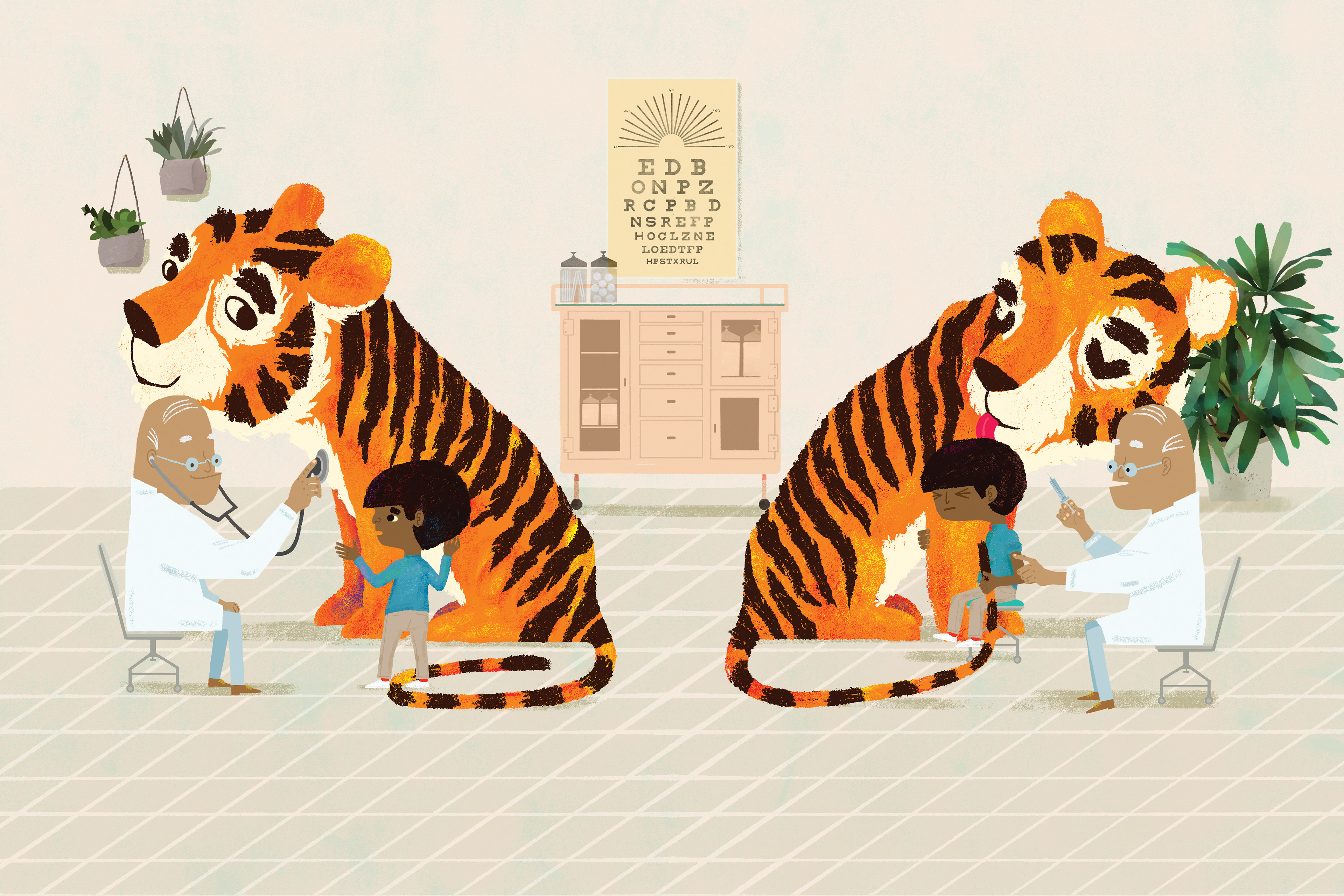 The illustrations were also exhibited at the 2017 Sharjah Children's Reading Festival.
Each selected artist gets a copy of the exhibition catalog with a full spread feature and a gold plated medallion.